Lodging & Services
Recreation
Cities & Towns
Lakes
Travel Info
Points of Interest
Provincial Parks
Trails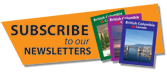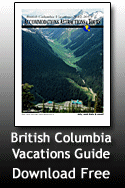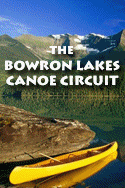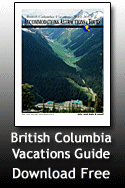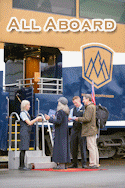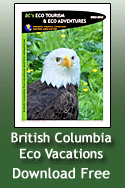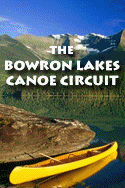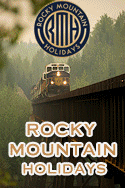 New Westminster
Part of the BC Adventure Network. Over a million web site visitors annually !

---
New Westminster, British Columbia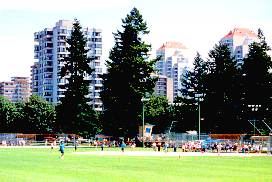 Pride in the Past - Building on the Future.

Founded in 1859, and named by Queen Victoria, "the Royal City", New Westminster was British Columbia's first capital city (1860 to 1868). Nestled on the banks of the Fraser River, the city retains its old time charm, and quaint homey atmosphere, with numerous homes from the 1890's on tree lined heritage streets.

Situated on a hillside overlooking the Fraser River, New Westminster views the Golden Ears Mountains to the East, Mount Baker to the southeast and the Fraser River Estuary to the southwest.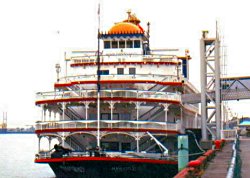 Stroll along the Fraser River and behold the working and pleasure vessels or take a ride on the last steam paddlewheeler to operate on the Fraser River, then stop to browse through the Westminster Quay Public market or spend some time in the Royal Star riverboat casino. Take a walk through the historic neighbourhoods or enjoy a few hours at one of the museums, art galleries, or parks.

Visitors to New Westminster can take a variety of day trips to take advantage of the closeness of many outdoor recreational experiences in the nearby mountains and rivers; from hiking, biking, swimming, fishing to skiing and sightseeing. For boaters, the Fraser River connects you with the whole West Coast, Indian Arm and the Queen Charlotte Islands. New Westminster is also connected to Burnaby and Vancouver through a bike system that runs under and beside the Skytrain guideway.



Accommodation/Adventure Providers
If you would like to have your business listed, please
Click Here.
---
Accommodations:
New Westminster offers tourist services including hotels, motels, as well as numerous cozy bed and breakfasts. There are also RV parks nearby in surrounding communities.
Population:
53,782 (1999)
Climate:
Temperatures during the summer will range from 13 - 23 degrees celsius, and from 0 - 10 degrees in the winter. The annual rainfall is 1581 mm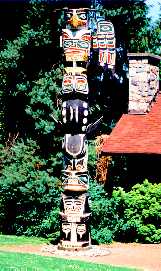 Access:
Located in the centre of British Columbia's Lower Mainland, New Westminster is easily accessible by transit, several major highways, rail and water. It is only a short SkyTrain ride away from Vancouver (25 km/16 mi.). It is adjacent to the Trans Canada Highway (Highway 1) and the Alex Fraser Bridge. Situated within 32 km (20 mi.) of the U.S. border, the ferry terminal to Vancouver Island, passenger rail stations and the Vancouver International Airport, New Westminster is very easy to get to. There is also local and long distance bus service available.

Recreation Facilities & Activities:
246 acres of parks including Moody Park (named for Colonel Richard Clement Moody of the Royal Engineers who founded New Westminster in 1859), Poplar Island nature reserve, sightseeing, historical tours, river tours, shopping, lacrosse games, softball diamonds and games, walking tours, spraypool water park, Canada Games pool, skating/curling rinks, children's petting farm.
---
---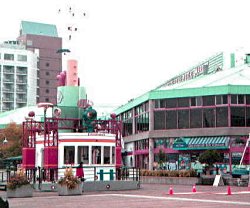 Local Attractions:
Historical Society Programs, Fraser River Discovery
Centre, Burr Theatre, Library, Westminster Quay Public Market, Irving House Museum and Archives (built in 1865), Friendship Gardens (city hall), Art Gallery in Queens Park, Rose Garden, Samson V Maritime Museum, Museum of the Royal Westminster Regiment, and the Canadian Lacrosse Museum. The City of New Westminster offers a variety of fine period architecture, five world-class museums, three live performance theatres (Douglas College with 350 seats, The Massey Theatre with 1252 seats on Eighth Ave and the smaller Vagabond Playhouse in Queens Park), numerous festivals and celebrations, as well as a host of shopping opportunities including Westminster Quay Public Market.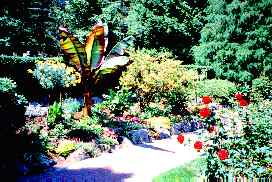 February - Heritage week
April - Antique Car Easter Parade
May - Hyack Festival
June - Art In The Park (Moody Park), Philippine Festival
July - Canada Day Celebrations, FraserFest, Royal City Show and Shine
August - Royal City Jazz Festival
September - Royal City Jazz Festival., Urban Farmers Fall Fair
November - Victorian Christmas at Irving House, Royal Christmas Festival
December - Santa Claus Parade and Festival of Lights, Royal Christmas Festival, Victorian Christmas at Irving House.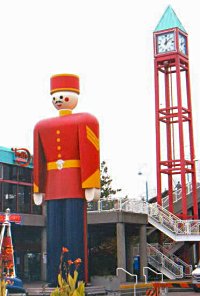 For Information:
New Westminster
Chamber of Commerce & Visitor Information Centre
601 Queens Avenue
New Westminster, BC V3M 1L1
Phone: (604) 521-7781
Fax: (604) 521-0057




Vancouver Coast & Mountains Tourism Region
1651 Commercial Drive #270,
Vancouver, British Columbia V5L 3Y3
Tel: (604) 739-9011
Toll Free: 1-800-667-3306
Fax: (604) 739-0153
Email: info@vcmbc.com
Plan a Vacation

Lodging & Services: more info
Accommodations
Adventures
Attractions
Events
Dining & Entertainment
Shopping
Transportation
Conference Centers
Publications & Media
Recreation: more info
Attractions
ATV
Boating
Camping
Canoeing & Kayaking
Dog Sledding
Fishing
Golf
Guest Ranches
Health/Spas
Cat & Heli-Skiing
Hiking
Houseboating
Mountain Biking
Mountain Climbing
Multisport
Natural Hot Springs
River Rafting
Scuba Diving
Skiing
Snowmobiling
Whale Watching

Regional Information

Cities & Towns Lodging, Hotels, Services & Events . . more info
Lakes Resorts, Cabins, Fishing Info, Maps . . more info

Travel Info Travel Journals, Tourist Info Centers, Weather, Road Conditions, BC Ferries Info, Travel Planner . . more info

Points of Interest . . more info
Provincial Parks . . more info
Trails Hiking & canoeing trails . . more info



---



Advertise With Us
Promote your business on the BC Adventure Network.
BC's largest and most visited tourism Web site . . . more info.
Advertising Inquiries:
advertising@ibcnetwork.com
© 1995 - 2018 Interactive Broadcasting Corporation

Follow Us On Facebook
List of BC Adventure
Advertisers
Site Info
Advertise With Us
Awards
About Us
Contact Us


Free Vacation Guides
BC Vacation Guides
Coastal Vacations
Thompson Okanagan
EcoTourism
Fishing Vacations
Guest Ranch Guide
Romantic Getaways
Wilderness Vacations
Winter Vacations
The Rockies Guide


Login