Richmond, BC
Island City, by Nature
Although indications of the original economy of Richmond, agriculture and fishing, are still there, the small rural BC community is now a large bustling city and home to the Vancouver International Airport and countless hotels, motels & tourist services. Here and there you can get a glimpse of an earlier, slower life in the village of Steveston, the productive farms, large parks and extensive dike system.
---
Just twenty minutes south of Vancouver, British Columbia, the city of Richmond is comprised of a series of islands in the mouth of the Fraser River that include Sea Island, most of Lulu Island, and fifteen smaller islands. Cycle along the waterfront trails. Spy on the birds at home in the natural wetlands or pick fresh berries from the farms. Take a glimpse at the second larges Buddhist Temple in North America and visit the historic fishing village of Steveston. For a relaxing break take a stroll through the gardens and ponds surrounding the heritage Minoru Chapel in Minoru Park. Shoppers will delight in the range of goods offered by Richmond merchants, from purely western items to those that cater to an Asian market.
Accommodation/Adventure Providers
| | |
| --- | --- |
| | Coastal Springs Float Lodge: A full service salmon fishing lodge in the protected waters of Knight Inlet and Blackfish Sound. We focus on large Chinook Salmon (King or Tyee) and cater to smaller groups offering a premier guided BC salmon fishing and wilderness experience. more |
If you would like to have your business listed, please
Click Here.
---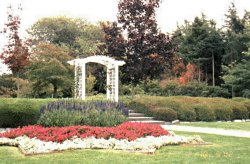 Richmond is a growing dynamic urban centre with a unique mix of residential, and commercial property, agricultural lands, industrial parks, waterways and natural areas. The city provides both residents and visitors alike with excellent restaurants, shopping centres, unique historic sites, beautiful parks and gardens, excellent cultural and entertainment facilities as well as superb recreation facilities.
Fishing trips, boating and whale watching tours are among the uniquely west coast experiences you'll be able to enjoy as well when you make Richmond your vacation base. Whether your pleasure is sports, sightseeing, or shopping, Richmond has something for all.


Accommodations: There are over 20 hotels and motor inns in the Richmond area offering everything from affordable comfort right up to luxurious or historical stays. There are also a variety of Bed and Breakfasts.
Population: 177,750

Elevation: 3 m. (10 ft.)

Access: Richmond, 23 km (14 mi.) south of Vancouver, British Columbia, is home to the Vancouver International Airport. The terminal for the ferries that can whisk you across to Vancouver Island is just 20 minutes to the south.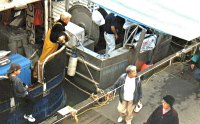 Richmond is connected to neighbouring lower mainland communities by a series of bridges and a tunnel. There are two major freeways feeding into Richmond and two railway lines. Municipal and national bus lines also serve the area. Richmond also has two international seaports.

Recreation Facilities & Activities: Aquatic centres, track, fitness centres, soccer and baseball fields, pools, baseball diamonds, lacrosse boxes, golf courses, arenas, walking/cycling on the dikes, nature walks. There are over 90 parks, and an 80km trail system.
---
---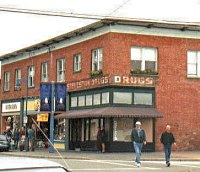 Local Attractions: Britannia Shipyard, Murakami House, Rail Car #1220 in Steveston Park, Buddhist Temple, Gulf of Georgia Cannery National Historic Site, Museum & Art Gallery, library, Richmond Nature Park, Richmond's Library Cultural Centre, Steveston Heritage Fishing Village & Museum, Motorcycle Museum, Gateway Theatre, Garry Point Park, London Heritage farm

Main Industries: Services, retailing, tourism, technology industries, light manufacturing, airport services and aviation, agriculture, fishing, and government.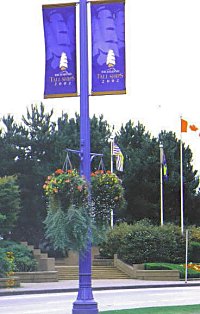 Festivals and Events:
· February - Chinese New Years celebrations
· July - Steveston Salmon Festival, North Fraser Harbour Fest, City Centre Celebration
· August - Children's Festival
· September - Nibbles and Bites of Richmond, Fishboat Festival
· October - Halloween at the Cannery, Cranberry Festival, Once Upon a Pumpkin (Richmond Nature Park)
· December: Christmas at the Cannery, Festival of Lights

For Information:
Tourism Richmond
11980 Deas Thruway
Richmond BC, V6W 1L1
Phone: (604)271-8280
Toll Free: (877) 247-0777 Fax: (604) 271-8281
Email info@tourismrichmond.com