Accommodation/Adventure Providers
If you would like to have your business listed, please
Click Here.
---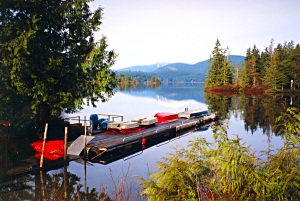 Population: Sechelt - 6,843 Gibsons - 3,652
Access: BC Ferries takes you from Horseshoe Bay to Langdale where you can begin your adventures on the Sunshine Coast. There is also service by a local airlines and bus.
Recreation Facilities & Activities:
Sechelt - HMCS Chadiere ScubaDive Site
Gibsons - golf course
Area - sightseeing, hiking, camping, swimming, charter boat trips, fishing, canoeing, kayaking, marinas.
Local Attractions:
Gibsons - Gibson's Landing (where the TV show, the Beachcombers, was filmed), Elphinstone Museum, Cliff Gilker Regional Park, pulp & paper mill tours, art gallery
Sechelt - Sechelt Nation's Museum, Festival of the Written Arts, Storytelling Festival, golf course. Porpoise Bay Provincial Parks, Chatterbox Falls, Arts centre, Fish Hatchery, Sechelt Indian Totem Poles, Sechelt Marsh, Tems Swiya Museum
Halfmoon Bay - Bird Sanctuary, Halfmoon Bay Country Fair, Smuggler's Cove Provincial Park
Madiera Park - Kathrine Lake
Egmont - Skookumchuck Narrows Provincial Park
May - Maritime History Weekend
August - Festival of Written Arts, Fishing Derby
Accommodations: There are many motel/hotel accommodations in the area, plus lodges, resorts and private or provincial campsites.
---
---
For Information:
Sechelt Travel InfoCentre
45-5755 Cowrie Street, Box 360, Sechelt, B.C. V0N 3A0
Telephone: (604) 885-0662 • Fax: (604) 885-0691